Join Standout for Creative Start-Ups Course
Create an account to unlock members-only content.
Fill out the form below for access to our free introductory session.
Complete the course at any time, on your own schedule
We're here to help you thrive.

Become the leader you need to be to attract high quality team-members, advisers, clients and ultimately investors or buyers.

Define exactly what success looks like for your business with clear, measurable goals for the year ahead.

Increase clients' trust in your company's brand – and make your business more desirable – by defining what you do best.

Make your creative business more distinctive and stand out from the crowd.
Forge Deeper Relationships

Transform your relationships with your clients by learning how to forge fewer deeper, more productive relationships.

Acquire the systems and procedures small creative businesses need to grow, and become more profitable.
Learn How to Ask for Help

Learn how to ask for help, support and advice in order to build the network you need to grow and thrive.

Discover what's on a buyer's ultimate check list, so you can build a creative business that someone may one day want to buy.
This course is designed for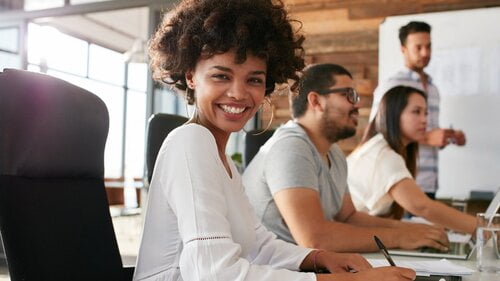 You do not need any previous experience of running a business to benefit from this course. You may have been struggling to build a solid business for several years or you may only recently have decided to launch.
This course if for you if you have launched or are about to launch a business in the creative sector, whether you're a sole trader or a fully functioning business, or perhaps don't even realise you are a business yet, maybe you're an entry-level entrepreneur who's serious about building a solid business in any creative industry, from video, film, games, music, design, architecture, fashion, or content creation.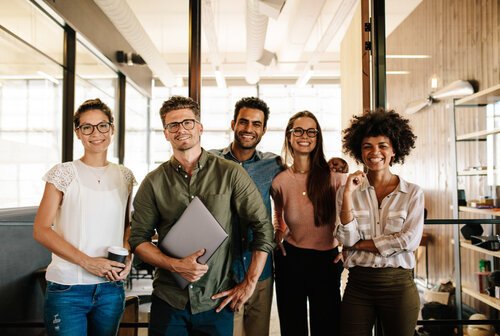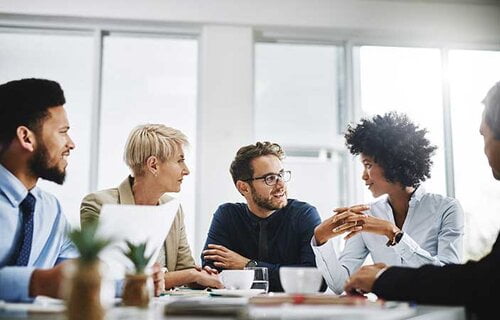 Your creative business may already have a significant turnover, or you may still only have a rough draft of your proposed business plan, or perhaps you don't even think of yourself as a business yet, but want to make the transition. There is no financial barrier to entry.
The course package includes

9 x Dynamic assignments for you to put your learning into action in the real world of your creative business.

Multiple master classes with industry leaders and entrepreneur, founder, Forbes and Inc contributor and special adviser to the creative industries, Remy Blumenfeld

Lifetime access to the creative startups community, and a network of people on the same journey willing to offer support

9 x Course Modules
A combination of Watching video lessons & additional reading to be completed in your own time.

You'll be learning from
Founder, Forbes and Inc contributor and special adviser to the creative industries, Remy Blumenfeld
In my late twenties I was working as a TV producer for a British channel that came off air. Overnight I was out of work. I wanted to sell my ideas for TV shows to broadcasters, but no one would order a TV series from a person.  Broadcasters would only trust that much money and responsibility to a company.
So, I started my first business from my bedroom in Brixton. But, I had no experience of running a company. I knew the industry I was in was called "Showbusiness" but the emphasis was on the entertainment part.   I secretly hoped the business would take care of itself.    Needless to say, it did not.
On the way, I had to learn a lot about what it takes to build and grow a business, driven by ideas, that someone will one day want to buy. I learned by making many big mistakes that cost me millions of pounds. Mistakes I can help you avoid.
Eight years later, I'm happy to report, I sold my first company  for a high multiple to the world's largest production company.
Since then, I have served as director of Formats at ITV Studios, the production arm of Britain's largest commercial broadcaster, and have acted as special advisor to TF1, France's leading commercial broadcaster. I've operated at the highest levels in the creative industries.  I have launched several content-driven companies.
These days I mostly use my decades of experience to support and guide founders of content-driven companies, like you, who want to grow and perhaps some day sell their company. My journey has been a life-changing experience, and my goal is to share this experience with you.
I offer a completely bespoke service that will take your company, step-by-step through the key stages of effective innovation.  I will give you the clarity to identify a strategy that will drive your success and make you and your business stand out.
Download Remy's E-Book for Free
'21 Secrets of Creative Company Founders'
Sign up with your email address and we'll send you over to the E-book, completely free of charge!
"Remy is a Spirit Guide. Any other founders thinking of launching a creative-startup, I strongly recommend this course"
— Rajesh Thind, TV Producer
"Remy Blumenfeld is the best in the business when it comes to success in the creative sector. If you're a founder this course is highly recommended"
— Pam Hamilton, Founder – Parafin
"We've both found the course immensely valuable in building our business"
— Danny Whitfield and Stephe Walsh, Founders – Dramadan
"Remy is a master of building creative companies into sellable assets. His course is brilliant."
— Ed Blum, Founder, Tin Pan Media
"Do you own a creative or content focused business? Are you looking for strategies to grow your business? Are you looking for ideas to help you build your leadership and your business? Remy Blumenfeld delivers tools and perspectives to help any business owner grow their business."
— Jeff Nischwitz Chief SHIFT Officer of Cardivera
"Remy saw the need for a programme to fill the gap that all creative founders experience. It is just the resource that would help when you launch your first company."
— Paul Harvey. Founder, "Market That"
"Remy is one of the world's leading business coaches.I learned so much from our conversation. I think about it all the time."
— Diane Helbig, Author, Accelerate Your Business Growth, Best Podcast Inc Magazine
"Remy's 9 step process is proven to expand a business time and again Remy's insights include how to expand a business or not by defining success that speaks to your heart."
— Vinay Koshy, Podcast Host of the Predictable B2B Success Podcast
"He is a man who know what connects people across the world, what drags them into the collective experience of shared experience."
— David Ralph, Host, Join Up Dots Podcast
"Discover from Remy how to transform the choices you make, the calibre of people, and the value of the work you attract."
— Bryan S Arnold, The Authority Project
"Remy has learned what works (and what doesn't work) and he now helps business owners avoid the mistakes that he's learned from."
— Craig Mathews. Strategist, innovator, consultant
"Remy has successfully built businesses, sold them, and help hundreds of others navigate the maze that many business owners face when they are trying to take their business to the next level."
— Greg Voisen, creator and host of Inside Personal Growth,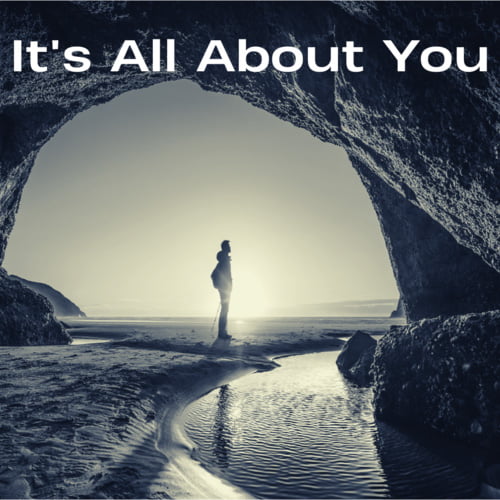 If you are stuck in fear of failure, then you will never succeed. When we protect ourselves from failing, we stop taking risks. Yet risk taking and experimentation are vital to your success.
In this module we explore the distinction of detachment. We case study successful entrepreneurs who have failed multiple times and find "Crew Mates" to counter the saboteur voice in your head.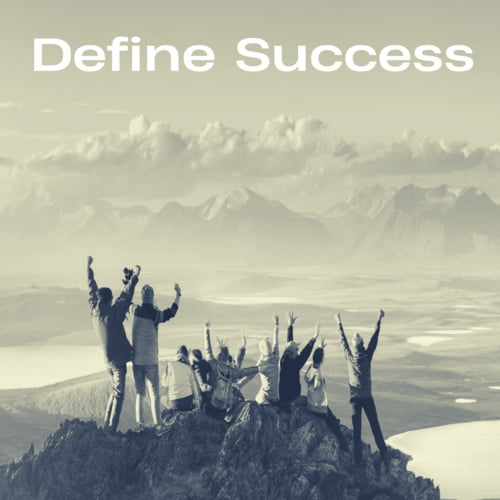 Your self doubt is human. But it's not helpful to building a business which at it's core is based on you. Stuck in a place where you don't feel successful, you'll never build, grow and sell successfully.
Feeling deep down that you are good enough, that you are worth it, will transform the choices you make, the caliber of people and the value of the work you attract.
Through a series of powerful daily exercises, you will discover how to banish self doubt and become a magnet for greater success.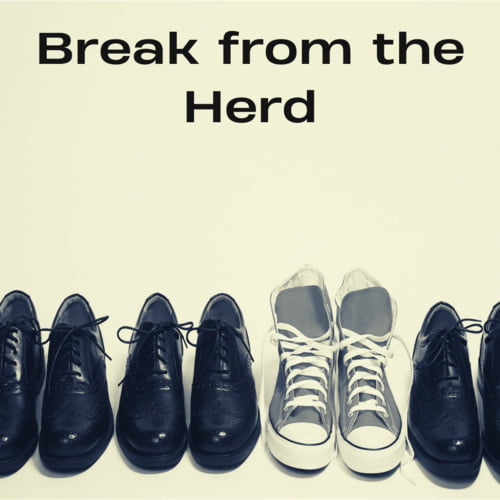 Are you afraid your business is not unique, special, or desirable enough to survive or thrive?
Stuck here, you won't ever attract investment or sell. No one wants to buy from something ordinary, or invest in it. In this module you will define your company's specialty niche and create an impactful mission statement.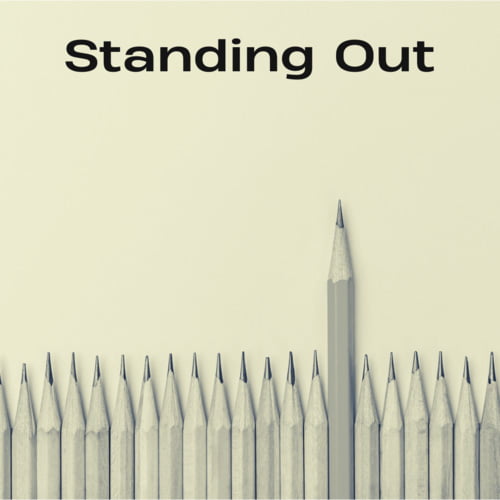 Ever wonder why you do what you do? We are drawn to people and businesses with values that resonate with our own.
In this module you will give voice to what matters most to you as the founder and articulate your company's values in a way that attracts clients, colleagues, and ultimately a buyer.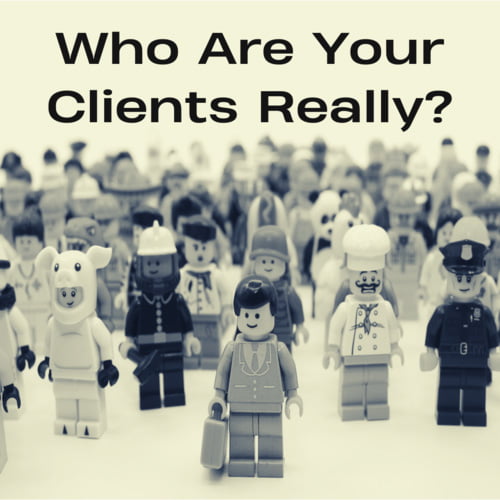 How many of your clients view you as a favoured supplier?Discover why fewer clients who feel well served will do more for your business than multiple clients whose needs you cannot fully service.
If you think you already know how to service your clients, you may be surprised.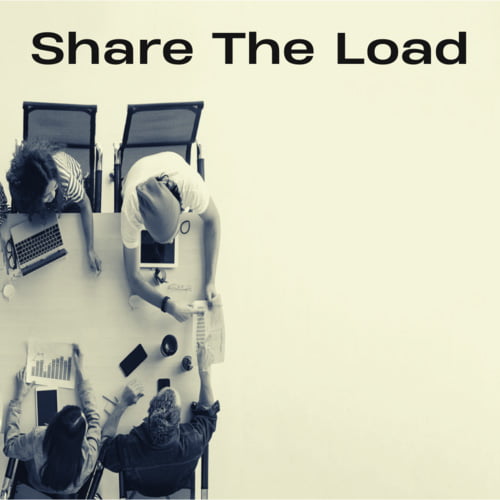 Are you or your partners exactly the people who buyers trust most – and want to say yes to – in every area of your company's business?
In this module you will discover how working with people who have more experience, more skills, or more connections than you will drive more sales for your business.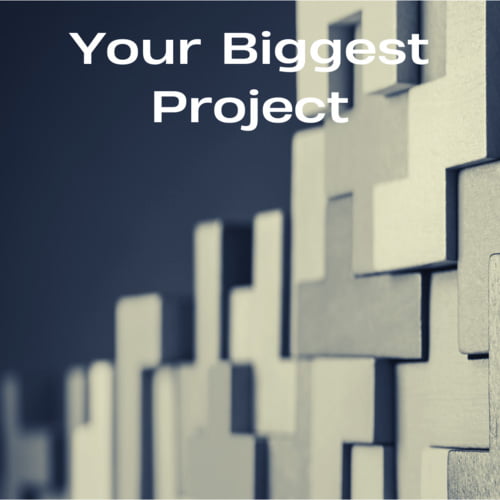 Your company itself requires more focus than any paid project. Learn how your team-mates can be incentivised to build a more profitable business.
Discover how to quickly institute systems, meetings, and procedures that will take away growing pains in the future and make your business a more desirable acquisition target.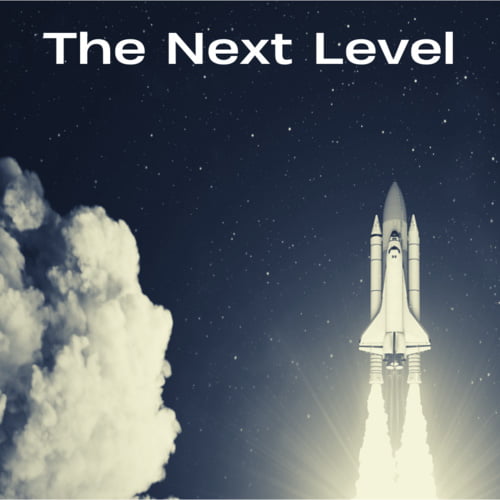 Are you great at asking for support and advice?
Do you currently have the network of personal contacts required to grow and sell your business?
In this module, you'll discover how to leverage the brands of successful leaders to take your company to the next level.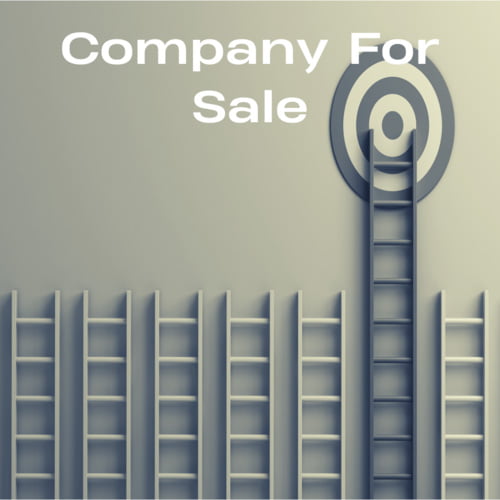 The market is crowded – the economy is uncertain. This can be an excuse for you to give up… or work 10x harder.
Working 10x harder won't bring you success, and neither will giving up. In this module, we will look at what buyers are most focused on and how to start implementing changes to make your company a more desirable acquisition target.
Let's kickstart your business
We'll be with you every step of the way.